Revealed: Star-Lord's new look for his Marvel NOW! comic relaunch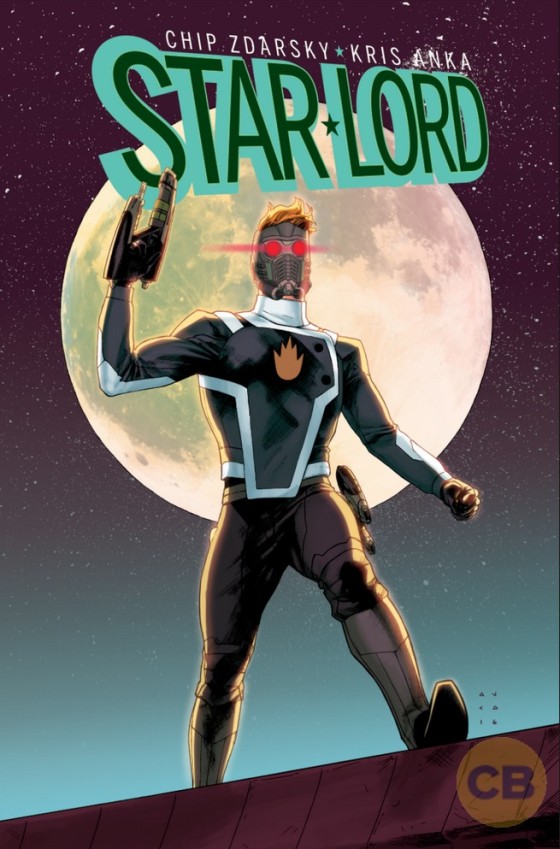 Christ, I may have to dip back into a Marvel monthly comic (outside of Moon Knight). Not only is Star-Lord getting a title in the upcoming Marvel NOW! relaunch, but the title is being written by Chip Zdarsky. Not only is the title being written by Chip Zdarsky, the artwork and Star-Lord redesign is being handled by the filthy talented Kris Anka.
The fate of the Guardians of the Galaxy in Marvel NOW! Remains in question, as the team finds itself grounded on earth and the subject of an ominous "final arc" teaser for their team ongoing series. However, the group's irascible leader, Star-Lord, is still flying high in a new solo series, and looking good doing it thanks to a new costume design by artist Kris Anka.

Anka is known for his stellar modern costume designs, include mass redesigns for many members of the X-Men and X-Force during the original Marvel NOW! era.  Star-Lord writer Chip Zdarsky says having Anka design a new look for Peter Quill is an opportunity he couldn't pass up.

"I've said it before that if you have Kris Anka on your book and DON'T get him to re-design something? You're a monster," Zdarsky says. "So I'm eternally grateful that our bosses Jordan D. White, Kathleen Wisneski, Darren Shan, Axel Alonso, Joe Quesada, Stan Lee and Walter Disney are NOT monsters so we could get this gorgeous new outfit. It's fresh and fun with some really nice ties to previous outfits. Kris is a genius"

Anka says his goal was to tie together Quill's various fashion phases into a singular new look.

"My basic approach with this new Star-Lord design was I wanted one that encompassed all his previous designs,' Anka says. "I think it's safe to say Peter has had a lot of different costumes over time, so I wanted to bring them all together into one cohesive look.

"The first thing I knew I wanted was to make the undershirt a throwback to Peter's original costume; it seemed like the perfect opportunity," he continued. "Everything else was forged out of creating a combination between his movie costumes, which he has been rolling around in, with his [Dan Abnett and Andy Lanning Guardians of the Galaxy] military looking costume. The helmet is iconic now, so that didn't change."

Check out the new costume in all of its glory on Anka's cover to Star-Lord #2, included below. Star-Lord launches as part of Marvel NOW! this fall.