Todd McFarlane draws Stan Lee for SDCC edition of 'The Hollywood Reporter'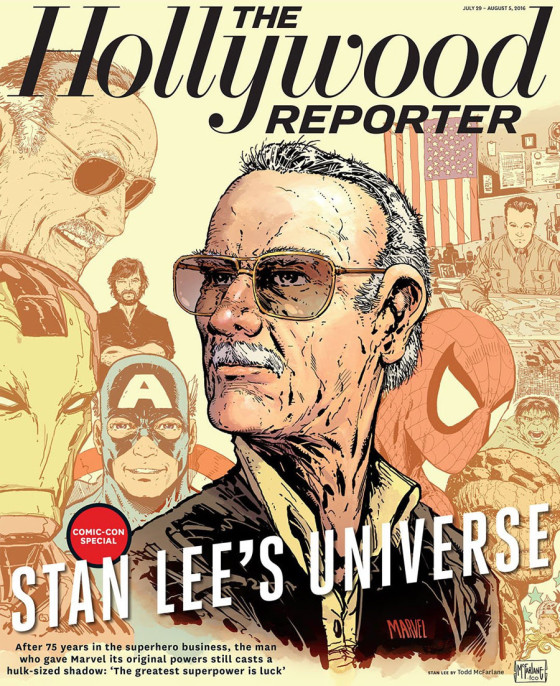 For The Hollywood Reporter's special Comic-Con International: San Diego issue, Image Comics co-founder Todd McFarlane has provided a cover that depicts legendary Marvel Comics creator Stan Leewith several of his creations in the background.

The latest issue includes a profile on Lee, covering his time with Marvel and legacy as a prolific creator. "I was stupid in a business way," Lee says in the issue, reflecting on his most productive years creating characters. "I should have been greedier."

Additionally, THR has a photo-driven feature on Lee that includes annotations from The Man himself, and former Marvel editor and legend in his own right, Roy Thomas — who succeeded Lee as editor at Marvel in the '70s — wrote a guest column on his influential predecessor and the days at Marvel in the '60s.