Leaked: 'Injustice 2' Poster confirms game rumors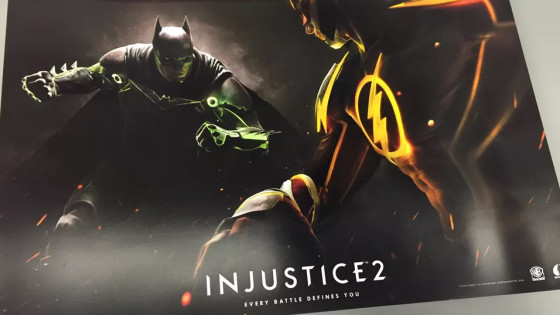 A letter reportedly sent to game store managers states that the posters are to be given away with pre-orders of "Injustice 2." The posters will only be available while supplies last, the source says. Warner Bros. Interactive has not yet commented on the poster or rumors surrounding the game, although Polygon speculates that "Injustice 2" could be announced during or around E3.

The initial rumors about "Injustice 2" stated that the game would be released in March 2017. The report claimed that the game is in development for PC, PlayStation 4 and Xbox One and will use "Mortal Kombat X's" game engine. Allegedly, the game could even be announced prior to E3.

The first "Injustice: Gods Among Us" game dropped in April 2013. A fighting video game, "Injustice" took place in an alternate reality where the Joker tricked Superman into killing Lois Lane and their unborn child. Plagued by grief, Superman establishes a unified world government and sits as High Councillor. Batman leads a resistance against Superman's government, enlisting help from characters like Wonder Woman, Aquaman, Green Arrow, and Green Lantern.

The game, which was well-received by fans and critics alike, also inspired a comic book series of the same name at DC Comics.