Jesse Eisenberg confirms Lex Luthor is in 'Justice League: Part One'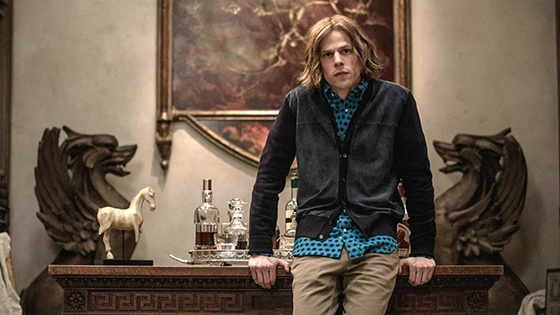 Shitty Jesse Eisenberg has confirmed his shitty rendition of Lex Luthor is going to be in the shitty Justice League: Part One.
Although Lex Luthor was last seen behind bars in "Batman v Superman: Dawn of Justice," he may not remain there for long.

Appearing at MCM London Comic Con, actor Jesse Eisenberg confirmed that he'll reprise his villainous role in 2017's "Justice League: Part One."

"I'm kind of in wait," he told the audience, according to Digital Spy. "They just started filming 'Justice League,' so I'm kind of, like, waiting for my crack at it. I don't know what I'm allowed to say, because I feel like there's probably some drone following me from DC, and if I say anything wrong I get, you know, picked off."

RELATED: "Batman V Superman" Deserved Poor Reviews, Says Jeremy Irons

Eisenberg previously indicated he wasn't sure where Luthor might appear next, saying, "I only hope I have another opportunity to work with these wonderful people and play this interesting character. … The character has so many different faces. He has a public persona that appears charming and friendly and then a deeply disturbed private persona, so it will be interesting to see where he goes."

Directed by Zack Snyder, "Justice League: Part One" also stars Ben Affleck, Henry Cavill, Gal Gadot, Ezra Miller, Jason Momoa, Ray Fisher, Jesse Eisenberg, Amy Adams, Amber Heard, Jeremy Irons and J. K. Simmons. The film opens Nov. 17, 2017.