Michael Keaton back on as 'Spider-Man: Homecoming' villain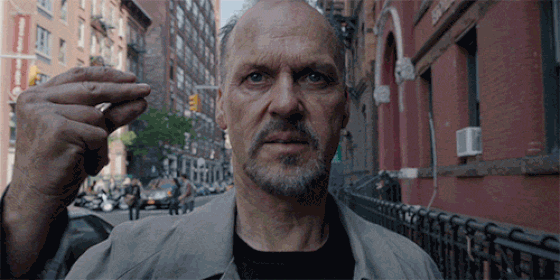 Where once there was darkness, now there is light! Keaton was up for the Homecoming villain last month, but reports had him bowing out. Well, he's bowed back in! Can you back in?! Who fucking cares, you can!
Marvel Studios has circled back to Michael Keaton for a villainous role in "Spider-Man: Homecoming." According to The Hollywood Reporter, Keaton is in final negotiations for the film, though no details have been revealed about which character he will play.

According to the report, Keaton's initial talks with the studio ended before the offer stage; Marvel then looked into a few other stars, before circling back to Keaton with an offer.

Last month, news surfaced that the acclaimed actor was in "early talks" to play an as-yet undisclosed villain role in 2017's "Spider-Man: Homecoming." However, about a week later, a new report claimed that talks between Marvel and Keaton had ended and the actor would not appear in the film.

Rumor Details Potential "Spider-Man: Homecoming" Villains, Costume Upgrade

Keaton is, of course, a pivotal figure in comic book movie history, having played Batman in 1989's "Batman" and 1992's "Batman Returns," two of the most influential films in the superhero genre. His role in 2014's "Birdman" played up that past, with Keaton starring as an actor best known for his role as a franchise movie superhero.

In addition to Keaton, "Spider-Man: Homecoming's" cast continues to grow. Recent weeks have seen Laura Harrier and Disney Channel star Zendaya join the film's cast. According to the initial report, Zendaya will play a "key role" as a character named Michelle. Additionally, Tony Revolorirecently joined the cast as "part of Peter Parker's high school crowd."

Directed by Jon Watts and starring Tom Holland as Spider-Man/Peter Parker and Marisa Tomei as Aunt May, "Spider-Man: Homecoming" is scheduled for release on July 7, 2017.