Report: Daniel Craig might have turned down $100 Million to return as James Bond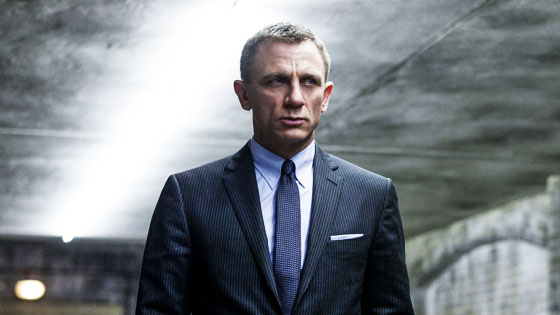 Daniel Craig, who has a shit load of money and fucking hates playing James Bond, might have turned down a shit load of money to return as James Bond.
Here's the thing about rumors that begin with The Daily Mail – you probably shouldn't believe them. This is an outlet that tends to get things wrong, to exaggerate, to paint inaccurate pictures, etc. They have a long history of this, especially when it comes to the James Bond movies. For every accurate morsel, there are a few stories that feel completely fabricated by sources who actually know nothing.

With that said, it's time to address the latest James Bond rumor sweeping the internet like a wildfire started with a Q Branch gadget: certain people are now saying that Daniel Craig is done playing the character and has turned down a gigantic payday to return as 007.

Of course, we don't know if we can trust the anonymous sources cited in the original Daily Mail article, which states that Craig is "done" with the series and has turned down a £68 million (roughly $100 million) payday to return for two follow-ups to Spectre. The deal would have included "endorsements, profit shares, and a role for him working as a co-producer." To put that amount of money in perspective, Craig has received £38 million for the previous four James Bond movies combined. If this is true and he is walking away, he's turning down a staggering amount of cash. Goldfinger cash. The kind of cash that lets you hollow out a volcano and build a lair.

However, anyone who followed Craig's publicity rounds prior to the release of Spectre (a.k.a. the Daniel Craig Misery Tour) could tell that he was growing weary of the character and of making these big movies in general. He was crabby and prickly. He joked about wanting to "slash his wrists" before playing Bond again. The narrative stopped being "Go seeSpectre!" and started being "Wow, Daniel Craig sure is miserable." The fact that Spectre was met with a lukewarm response by fans and critics before failing to come anywhere close to Skyfall's box office may have sealed the deal for Craig.