Fox hints at more 'X-Files' coming in 2017-18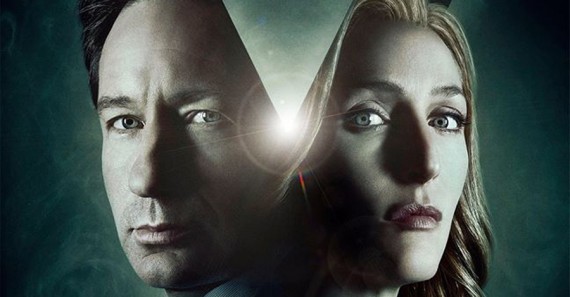 More X-Files! I didn't fuck with the mini-series this year, but I know several people who did. It was uneven? I guess? That's my takeaway. I'm content to let my old school X-periences (HAHAHAHA, I'm the worst!) stand on their own. But for those who dug into the mini-series, I imagine this is good news.
It looks as if all that talk about more "X-Files" miniseries is more than, well, just talk.

Deadline reports Fox seems to be pushing ahead with another event series, and is involved in "ongoing" conversations with creator Chris Carter and stars David Duchovny and Gillian Anderson. The next installment of "The X-Files" is tentatively targeted for the 2017-2018 season.

"I can tell you that all of them would like to do more of these, and certainly the network and studio want to do more," Fox TV Co-Chair Gary Newman said in an upfront press call. He said the discussions with Carter, Duchovny and Anderson have concerned schedules and "what kind of episodic order makes sense."

"Hopefully, this time next year we will have more news." said Co-Chair Dana Walden.

Carter has signaled for months that both he and the network would love a follow-up to January's "X-Files" revival, saying, "there's an appetite for more in the future."

Although the six-episode miniseries received mixed reaction from critics, it was a ratings hit for Fox.