Confirmed: Ben Affleck writing and directing solo 'Batman' movie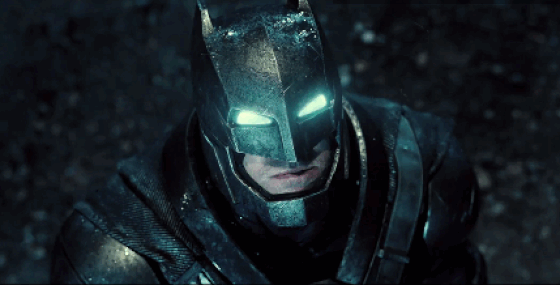 We all knew this was coming. Or hoping for, at least. Now it's confirmed.
At CinemaCon in Las Vegas, Warner Bros.CEO Kevin Tsujihara confirmed that the studio is working with Ben Affleck to develop a standalone "Batman" film. According toMashable, Affleck will direct and star in the project.

The Hollywood Reporter also confirmed that Affleck is directing the solo "Batman" outing, which will be the first since Christopher Nolan's "Dark Knight" trilogy wrapped in 2012.

"It's been tremendously exciting for us to be a part of the DC Universe, and we're looking forward to working on Justice League," Affleck said following the announcement.

Rumors about the "Batman" solo film have circulated since last summer. Two weeks ago, word came out that Affleck had penned a script for a solo "Batman" feature film when Endeavor's co-CEO Patrick Whitesell revealed Affleck had "a really cool [Batman] idea," though he's only "contracted to do at least 'Justice League One' and 'Two,' so at least three times wearing the cape."

Last month, Affleck confirmed to DC All Access that he was working with DC Entertainment CCO Geoff Johns on something, but never specified what. "He and I are working together on something and I really am excited about it and I love him," he revealed at the time . "He's the best."

Affleck's debut as Batman, "Batman v Superman: Dawn of Justice," is currently in theaters.