New 'Preacher' Photo of Cassidy teases extended look tomorrow after 'Fear The Walking Dead'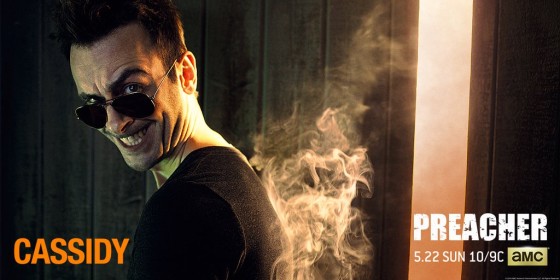 The Walking Dead Season 6 may have come to a close (the controversy is another matter), but a Fear-ful Sunday return will also bring another look at AMC's next horror smash. Smile, Preacher fans, Cassidy has a wide grin and a brand-new extended look at the series coming this Sunday.

Late Friday, AMC announced that the second season premiere of Fear The Walking Dead would bring with it an extended new sneak peek scene from the comic-adapted horror drama. And with a grin like Joseph Gilgun's Irish vampire Cassidy, who could resist?