Netflix picks up Adam Wingard's ('The Guest') 'Death Note live action-adaptation, after its dropped by Warner Bros.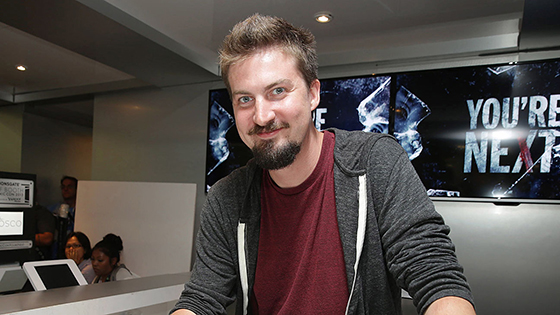 I know that Death Note is an anime. That's all I really know about it. Now I know it's getting a live-action adaptation. Normally this wouldn't get me too excited, however the project is being helmed by Adam Wingard. Dude directed both You're Next and The Guest, both of which have fucking titillated me. So good going, Netflix. Snagging a project from a pretty talented indie director. I'm in! All in.
As I wrote yesterday, when word first surfaced that Warner Bros. wasshaking up their slate following a string of high-profile flops, the proof would be in the pudding. And indeed, the studio's reported commitment to tentpoles played out just a few hours later when they announced one new event film, and two new DC Films. And not coincidentally at all, an ambitious manga adaptation by indie genre auteur Adam Wingard ("The Guest," "You're Next") was put into turn around at the studio, only to be saved by Netflix.

READ MORE: 'The Guest' Director Adam Wingard To Remake Kim Jee-woon's 'I Saw The Devil'

Variety reports that the streaming service has snapped up "Death Note." The project is a live-action adaptation of the manga written by Tsugumi Ohba and illustrated by Takeshi Obata that follows a student who stumbles across a mystical notebook that has the power to kill any person whose name he writes in it, and thus decides to use it to launch a vigilante campaign against criminals. It currently has a script by Jeremy Slater ("Fantastic Four"), with Nat Wolff ("The Fault In Our Stars," "Paper Towns") slated to star, in the $40-50 million movie (the exact kind WB seems to not want to make these days) scheduled to shoot this summer.

But don't forget, Wingard still has the somewhat mysterious horror flick "The Woods" coming, and hopefully we'll be hearing more about that one, which has wrapped, though the details are being kept guarded.