'Fast 8' adds Kristofer Hivju ('Game of Thrones') as villain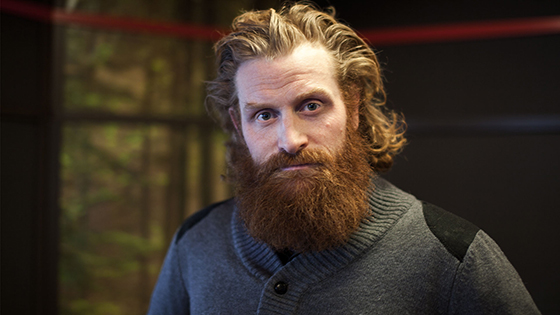 Man. Cut and paste city with this dude's name, Kristofer Hivju. I'm a lazy, ignorant American. Learn spelling? Nah! Swipe, click, click. But Kristofer Hivju (c+p #2) has joined Fast 8 in the role of a villain. Fine with me! I liked him enough when I was watching Thrones.

Dom Toretto and his "family" have generally come out on top against every foe they've faced, but the next Fast and Furious villain may not be shaken so easily, considering he's faced down much worse. Like magical ice zombies and humorless brothers in black. Yep, it's another Game of Thrones alum snagging another big splashy action role. Kristofer Hivju has been recruited to play a bad guy in Fast 8, making him the first new addition to the cast. 

TheWrap broke the news of the Fast 8 Kristofer Hivju casting, and reports that he'll be playing a "tough henchman." Beyond that, details on his character are still vague. Hivju joins returning stars Vin Diesel, Dwayne Johnson,Tyrese Gibson, Ludacris, Michelle Rodriguez, and Jason Statham. F. Gary Gray is directing from a screenplay by Chris Morgan. Earlier reports indicated Charlize Theron was being courted to play a new villain, but it doesn't sound like she's locked in quite yet.

Fast 8 brings the car-driven franchise to America's most car-unfriendly city, New York. As someone who lives there, I cannot wait to watch Dom and company find inventive ways of getting around our near-constant gridlock. The production was also recently spotted in Iceland — another first for the series — and will move on to Atlanta later this summer. On a sadder note, Fast 8 also marks the first Fast and Furious movie without late star Paul Walker since The Fast and the Furious: Tokyo Drift.

Hivju is a Norwegian actor who crossed over into American films with 2011's The Thing. Since then he's also appeared in After Earth and the acclaimed Swedish film Force Majeure, though he remains best known to international audiences as wildling leader Tormund Giantsbane on Game of Thrones. As Tormund, he projects an aura of strength and mystery that should make him just perfect as a Fast and Furious baddie.