'The LEGO Batman Movie' Poster: Crime Hits The Bricks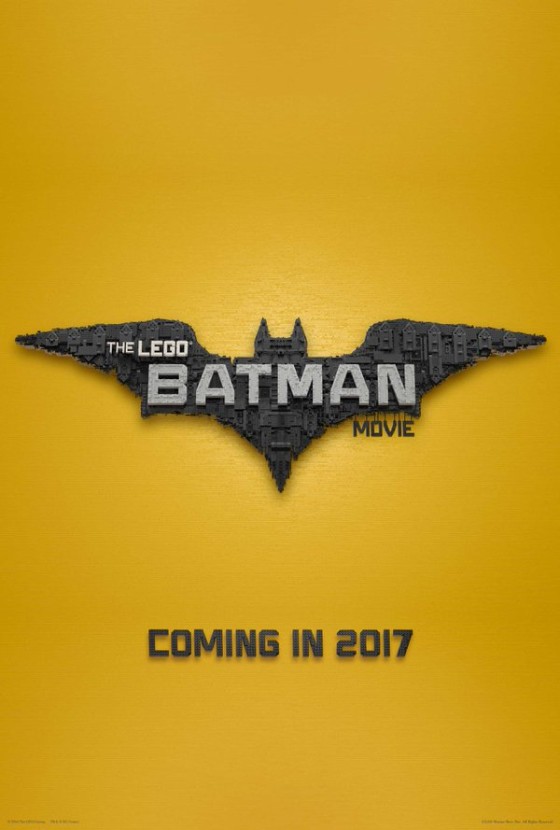 It seems crazy to think that the first trailer drops tomorrow, while the film itself doesn't hit theaters until 2017. But when it does arrive, there will be plenty of Bat-fun to be had, as producers Phil Lord and Chris Miller have assured fans that The Lego Movie spinoff will acknowledge all the on-screen versions of Batman throughout his movie history. The film will also explore the concept of whether or not the iconic brooding superhero can ever be happy.

The Lego Batman Movie is directed by Chris McKay, who previously worked for Lord and Miller on The Lego Movie. McKay and Arnett told USA Today that the spinoff will "humanize" Batman by exploring his tedious daily life outside of fighting crime.

We'll know more of what to expect when the first trailer arrives tomorrow. The Lego Batman Movie also stars Zach Galifianakis as the Joker, Michael Cera as Robin, Rosario Dawson as Barbara Gordon / Batgirl and Ralph Fiennes as Alfred, with Channing Tatum as Superman, Jonah Hill as Green Lantern and Cobie Smulders as Wonder Woman.

The Lego Batman Movie hits theaters on February 10, 2017.