PlayStation VR Bundle will run $500, pre-orders next Tuesday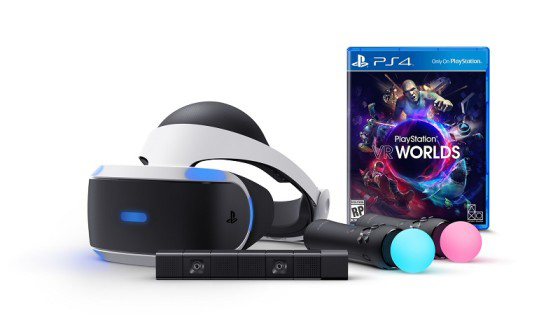 The PlayStation VR bundle is going to run $500, but it's actually a good goddamn deal. Good enough to get me to adopt a technology I don't really want, and quietly fear? No. But for anyone looking to get into the game, it seems well-priced as fuck.
Sony announced that the PlayStation VR platform would cost $399 and launch this October during the 2016 Game Developer's Conference, but the company left out the fact that the system requires the $60 PlayStation 4 camera to function. While it may be true that many players already own the camera, the fact it's mandatory does add a bit to the price discussion.

Sony has now announced that it will be selling a bundle that has every piece of hardware you need, or could want, for playing virtual reality games on the PlayStation 4. The bundle will sell for $499.99 in the US or $699.99 in Canada, and comes with the following:

All contents of the PS VR core bundle:

PS VR headset

PS VR cables Stereo

Headphones

PlayStation VR Demo Disc

PlayStation Camera

2 PlayStation Move motion controllers

PlayStation VR Worlds (disc)

"Starting at 7:00 a.m. PT on Tuesday, March 22nd, pre-orders will open for the PlayStation VR Launch Bundle at participating retailers," the official blog post states.

If you wanted to know the price of everything you will need or could want to play all existing virtual reality experiences, this is the bundle for you. You also certainly get your money's worth with the three extra pieces of hardware and the PlayStation VR Worlds experiences.