'Suicide Squad 2' planned for 2017 with Ayer and Smith returning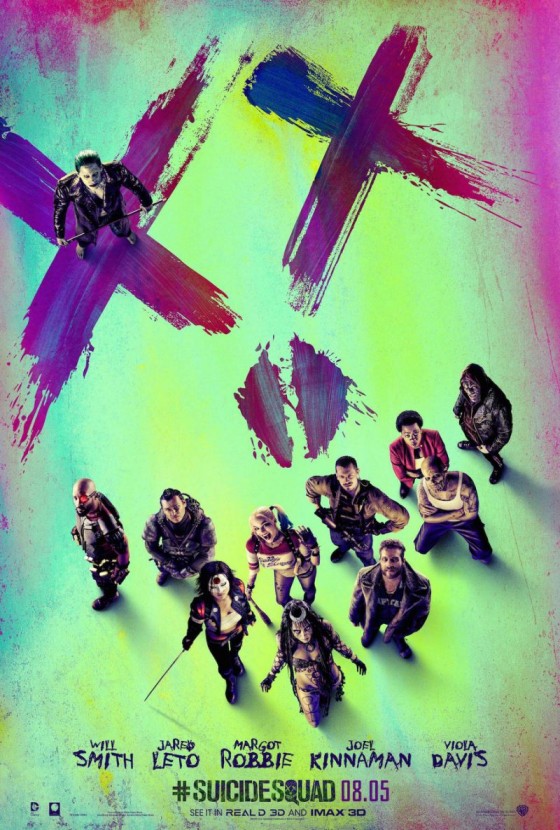 I'm pretty excited for Suicide Squad. The latest trailer hooked me, with an irreverence and playfulness that I wasn't expecting, and didn't realize I was silently wanting. That said, I enjoyed the Man of Steel trailer. So what the fuck do I know/what the fuck can you really gleam from a trailer? None the less, the film is getting a sequel. With the director and Fresh Prince returning.
Although "Suicide Squad" doesn't arrive in theaters until August, Warner Bros. and DC Films are already planning to bring the surviving members of director David Ayer's team back together for a sequel.

According to The Wrap, Ayer hopes to film his and starWill Smith's just-announced cop thriller "Bright" before heading back to the DC Films Universe.

Smith is also reportedly on board to rejoin the rest of Task Force X in 2017, indicating that his character, Deadshot, will make it through the team's first mission.

"Suicide Squad," based on the DC Comics team and starring Jared Leto as the Joker, Margot Robbie as Harley Quinn, Will Smith as Deadshot, Jai Courtney as Captain Boomerang, Cara Delevingne as Enchantress, Adewale Akinnuoye-Agbaje as Killer Croc, Karen Fukuhara as Katana, Joel Kinnaman as Rick Flag, Jay Hernandez as El Diablo and Adam Beach as Slipknot, is scheduled for release on Aug. 5, 2016.