Stephen King's 'The Mist' is heading to Spike TV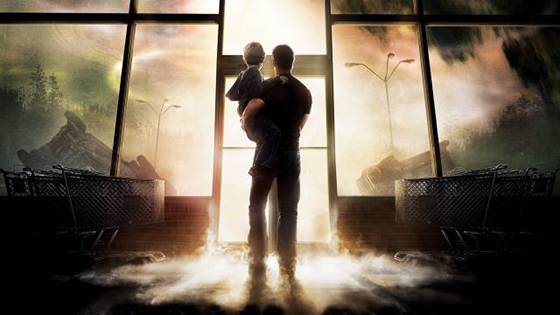 Oh yeah! Spike TV is a thing! It used to be the channel that I would watch UFC's Ultimate Fighter on, back when I wanted to watch dudes punch one another (I still do) and listen to them bark empty platitudes about going to war and their family needing their victory (I do not) for an hour. Well, I imagine a lot of people feel like me — completely apathetic when it comes to the station. And perhaps, just perhaps, this is an effort of theirs to change that feeling.
Spike TV has given a pilot order to a drama based on Stephen King's 1980 horror novella "The Mist."

Hailing from The Weinstein Company's Dimension Television, the series centers on a small town that's suddenly enveloped in an unnatural fog that conceals otherworldly threats. Dimension announced development of the project in September.

"The Mist" was previously adapted for film in 2007 by Frank Darabont ("The Walking Dead"), who also wrote and directed "The Shawshank Redemption" and "The Green Mile," based on King's works.

Deadline reports that Christian Torpe, creator of the Danish comedy-drama "Rita," will serve as executive producer.