Leak: Nintendo NX dropping in *2016* with 'Legend of Zelda Wii U' as its Launch Title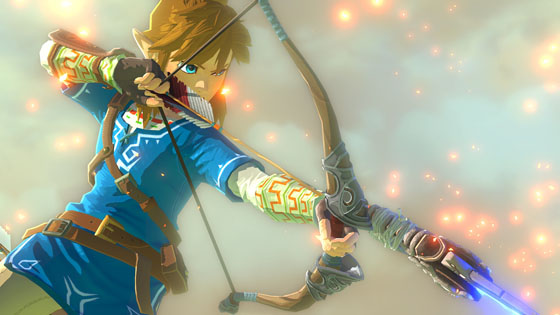 Man. I'm so fucking torn. Legend of Zelda Wii U was supposed to be my fucking jam on…Wii U. They've delayed it, delayed it, delayed it. And now! Now the motherfucker is going to be the launch title for the early-in-this-generation-cycle launching Nintendo DX? What the fuck! I ain't had my Wii U for more than a year! But! At the same time, a new Legend of Zelda game. Do I buy this system or nah? OR NAH, OR YES? FUCK. Wait. It's launching on the Wii U at the same time? This fucking complicates things more! Am I happy that it's still coming out for the Wii U? Or am I furious that they've clearly been delaying it so it can also be a launch title for the fucking here-already NX? Fuck!
Earlier this week, a leak on NeoGAF prematurely revealed Pokemon Sun and Pokemon Moon, the next two rumored games in Nintendo's mega popular Pokemon franchise, and many paid attention but were cautiously optimistic. However, now that Pokemon Sun and Moon are real, the leak is starting look a lot more legitimate, and its talk of Nintendo NX is being looked at more closely.

Besides the leaks of Pokemon Sun and Moon, the post by NeoGAF user Trevelyan9999 – itself apparently based on Nintendo's US marketing budget for 2016 – also claims that the Nintendo NXwill release by the end of the year. While that may seem early to some considering the Wii U just released in 2012, this isn't the first time that we've heard of the NX possibly releasing this year. In fact, a previous rumor pointed to the Nintendo NX releasing as early as July.

The leak also suggests that the NX will have a killer launch title in the form of The Legend of Zelda for Wii U, provided the game doesn't release any earlier than fall. Ever since Nintendo delayed The Legend of Zelda for Wii U to 2016, many have speculated that the game's development may jump ship to the NX in order to give the new console an especially strong launch title, and this leak corroborates those theories. However, the post by Trevelyan9999 indicates that the new Zelda will release on both the Wii U and NX in 2016, so Wii U owners shouldn't feel slighted.