Ubisoft attempting to prevent hostile takeover by Vivendi (former Activision owners)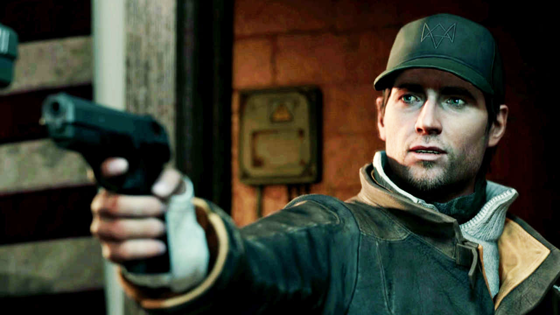 Corporate warfare! Intrigue! Espionage…? I don't know. I'm trying to make a tenuous connection between the games Ubisoft produces and its potential hostile takeover by Vivendi. But truthfully, I'm rushing, and lazy as usual.
Ubisoft is seeking Canadian investors in an attempt to thwart the looming threat of a hostile takeover from Vivendi, the company that once owned Activision and is looking to re-enter the world of big video game publishing.

Vivendi, a Paris-based media conglomerate that has tentacles in music, film, and TV, has already purchased 15% of Ubisoft's shares, and is looking to buy more, according to analysts. By trying to wrest control of the multinational game publisher by buying stock from current shareholders rather than come to terms with chairman Yves Guillemot and his board of directors, Vivendi is engaging in what's called a hostile takeover. (Ubisoft has called it "unwelcome.")

So Ubisoft is trying to fight back. Guillemot told the Toronto-based newspaper The Globe and Mail this week that they're looking for new investors in Canada—specifically investors who are interested in sticking with Ubisoft for the long haul. "We want to increase the number of Canadian shareholders in Ubisoft to have better control over the capital," he said. "We feel it's a good defense."

It's hard to say what might happen if Vivendi's plans go through, or how it'd affect Ubisoft, which publishes a ton of games including Assassin's Creed, Watch Dogs, and the upcoming The Division. A hostile takeover could lead to a serious talent drain among other negative consequences for the thousands of developers employed by Ubisoft.

"I don't think it will happen," said Wedbush financial analyst Michael Pachter in an e-mail. "The Guillemots don't want it and could leave if it happens, potentially competing by setting up their own new company. Vivendi hasn't thought the risk of the Guillemots leaving all the way through."

Earlier this year, Vivendi snatched over 30% of stock in the mobile company Gameloft, which is also owned by the Guillemot brothers.