'Pacific Rim 2' back on, with Steven S. DeKnight ('Daredevil') directing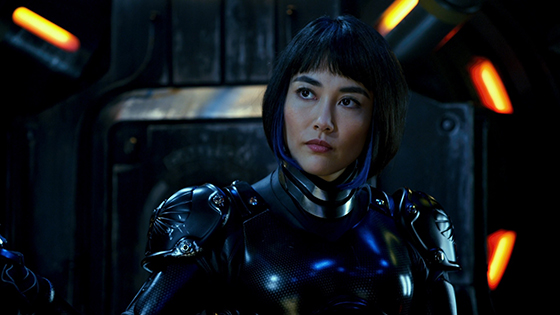 Pacific Rim 2 lives! But! Del Toro ain't directing it. Pacific Rim 2 lives! But! Del Toro ain't writing it. Feels a bit…odd? That said, Steven S. DeKnight is pretty awesome.
Thoughts?
The on-again, off-again sci-fi sequel Pacific Rim 2 is back from the depths.Deadline reports Legendary Pictures has hired Steven S. DeKnight to direct the film, which will be produced by the first film's director, Guillermo del Toro.

DeKnight created the show Spartacus but, most recently, was the show runner and head writer on Netflix's Daredevil, a gig that surely got him this one. It'll be his feature film directorial debut.

According to Deadline, the current script was written by Jon Spaihts, who also wrote versions of Prometheus and Doctor Strange as well as the upcoming Passengers and Mummy remake. Travis Beacham wrote the first movie.

Pacific Rim 2 was once on track for a 2017 release before it was delayed and Del Toro moved on. Last year, Universal Pictures was considering a new budget and script and now, with the hiring of DeKnight, they must be happy with it. One person who is very happy, is Guillermo del Toro.