Jean-Claude Van Damme getting his own Action Comedy series on Amazon Prime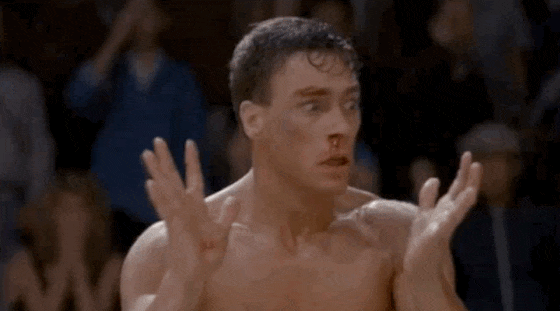 File under: something that I'm interested enough in to cover, but not interested enough in to ever watch.
After making a few decent action flicks, and a slew of really bad ones, Jean-Claude Van Damme didn't have any problem poking fun at himself while getting surprisingly introspective in the 2008 Belgian crime drama JCVD. And now he's going to do it again, but this time for an action comedy series called Jean-Claude Van Johnson at Amazon, one that gives a very good reason as to why he made something as terrible as Street Fighter. Find out more about the Jean-Claude Van Damme Amazon series below.

As of now Jean-Claude Van Johnson is only set up as a pilot at Amazon, but looking at the talent involved in this project, this just has to get off the ground as a full-fledged series. But before we get to the roster behind the scenes, here's the synopsis of the show:

Jean-Claude Van Damme comes out of retirement to put on once again the mantle of his alter-ego, undercover private contractor Jean-Claude Johnson. "Johnson's" cover as the lead role in a re-imagined action film version of "Huckleberry Finn" lands him right back in the midst of the danger he secretly always craves–but most importantly, back in the orbit of Vanessa, his fellow operative and the woman he loves. 

In the show, Jean-Claude Van Damme is just the persona that Jean-Claude Van Johnson puts on in order to do dangerous private contractor work. Projects like Double Team with Dennis Rodman and the awful Street Fighter movie were only done to provide cover for Van Johnson's secret operations. But now, not unlike Van Damme, Van Johnson finds himself out of his prime. He can't do the splits to avoid getting hit with a metal pipe, he's depressed by the family photos in the holiday cards he gets sent by Dolph Lundgren, and he's just not the man he used to be.