Monday Morning Commute: Pizza, Prosthetics, and the Post-Human Condition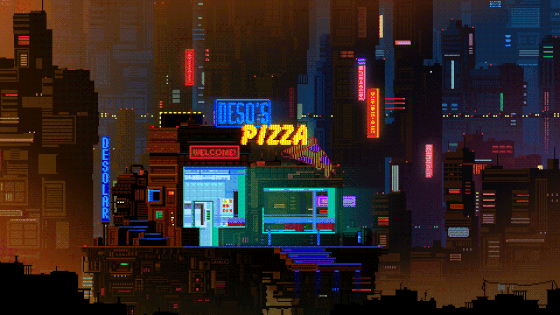 Got my sweatpants on. Got dinner in my guts. Got Monday Night RAW on the television. Life is good. Life is good. Typing out Monday Morning Commute. The column where we share what we're looking forward to during a week. The movies that we wanna watch, maybe the albums that are hitting our ear drums, the comic books that are rocking our fanboy balls.
I'm going to keep it simple. Here's what I'm up to this week. I hope you'll share your own happenings, hauntings, and holistic treatments for testicular hubris.
—-
Watching: Lucha Underground.
Every week is its own reward.
—-
Reading: The Divine
—-
Wanting to play: Far Cry Primal
—-
Watching: The Witch
—-

Sweating: Aesop Rock's
The Invincible Kid
—-
Marking Out Over:
Shane McMahon's return
on RAW this week.
—-
Dystopias are truly dystopias:
'Cause no one ever eating pizza
in them.
—-
Watching: The Expanse
I was wrong, Neo! Okay?
I was wrong! I'm always
fucking wrong! Fuck!
—-
What are you folks up to, this week?