Jim Lee will be artist on 'Suicide Square' during DC's "Rebirth" Relaunch, ¯\_(ツ)_/¯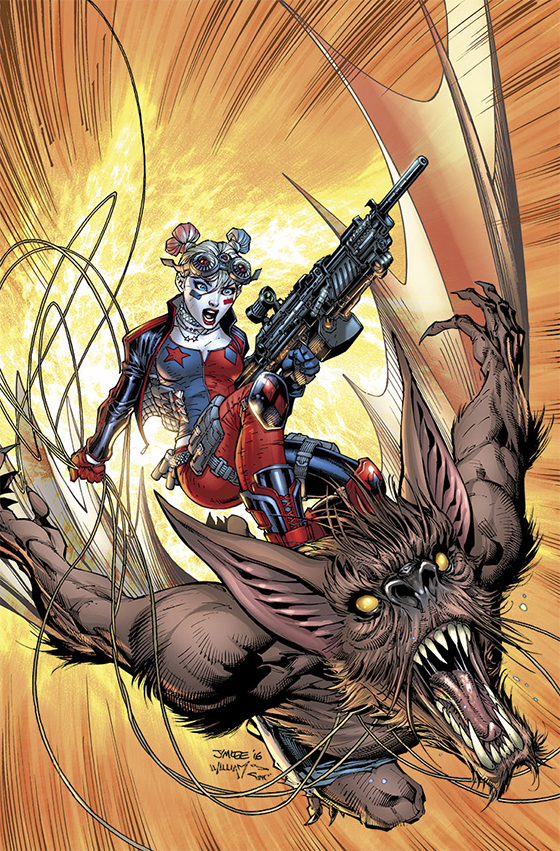 I don't fuck with Jim Lee. I've caught flack for that around these parts in the past, so let me say: I respect him, and his influence on the comic book landscape. But as far as his art? Eh. But as far as his presence on a title drawing me towards a purchase. Nah.
Jim Lee is already drawing the "Harley Quinn and the Suicide Squad April Fool's Special" for writer Rob Williams (alongside fellow artists Scott Williams and Sean "Cheeks" Galloway), but it turns out that's not the only time he'll be spending with the Squad. DC Comics has confirmed that the legendary artist will be part of a rotating team drawing the "Suicide Squad" relaunch coming as part of the Rebirthinitiative.

According to Newsarama, the DC co-publisher will be one of the artists working on the twice-monthly series set to launch this fall following the "Suicide Squad Rebirth #1" one-shot. There's a good bet that DC is betting on an increased awareness of the book after Warner Bros. upcoming Suicide Squad film hits theaters, so putting such an iconic artist on the creative team is a smart move.

No word yet on what other artists will be rotating in with Lee.