First Look: Benedict Cumberbatch as Doctor Strange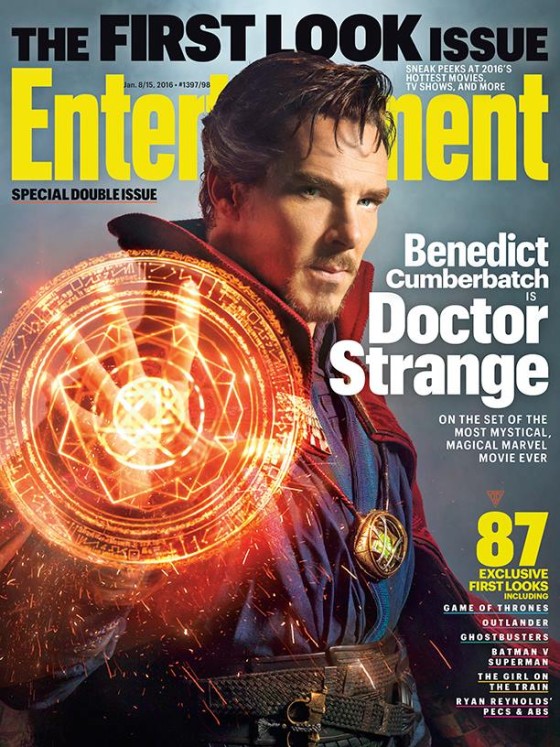 Hey! It's Benjamin Briarpatch as Dr. Strange. What do you think?
"Sherlock" star Benedict Cumberbatch gets a little Strange in the first look at his role as "Doctor Strange" (via Entertainment Weekly). Complete with red cowl, blue robe and goatee, the look is very faithful to the comic book version of the character; it even looks as though he's wearing the Eye of Agamotto.

"I've got to keep throwing these poses, these spells, these rune-casting things, everything he does physically. I'm thinking, there's going to be a huge amount of speculation and intrigue over the positioning of that finger as opposed to it being there, or there," Cumberbatch explained. "I felt really self-conscious. But, then, by the end, it was great. It's like anything, you just have to experiment."

"There's going to be crazy s— going on," he added.