David Fincher and Charlize Theron's project 'Mind Hunter' picked up by Netflix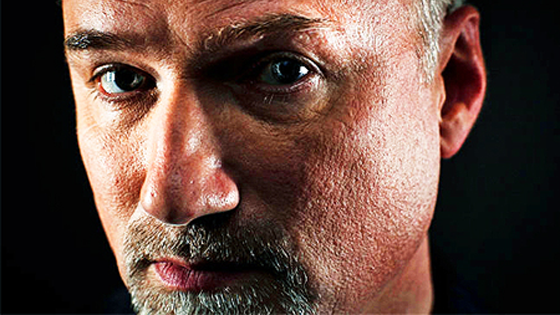 Apparently David Fincher has a long gestating project with Charlize Theron! Who knew! Doubly apparently, this project has toiled away in development hell for a good long while, but it is finally going to gain traction.
2016 wasn't so hot for David Fincher. Sony moved on without the director for the further adventures of Lisbeth Salander and "The Girl With the Dragon Tattoo" universe, while his projects at HBO, "Utopia" and "Videosyncrazy," both fell apart. But he's headed into the New Year with some very exciting news.

Deadline reports that Netflix has snapped up "Mind Hunter," the long developing project that Fincher has been brewing with Charlize Theron, which he will direct for the streaming service. The project first came on the radar back in 2010, ironically as a potential HBO series. It's based on John Douglas and Mark Olshaker's non-fiction book, "Mind Hunter: Inside The FBI's Elite Serial Crime Unit," which follows Douglas' work as an FBI profiler tracking serial killers. At the time, "Dexter" writer Scott Buck penned a pilot, but after that, there was little development, though Fincher had long said it was still percolating.

Now, "Mind Hunter" has been revived. While Buck is not part of the latest iteration of the show, Joe Penhall has been tapped to write, with Theron executive producing alongside Fincher. There's also no word if, as he has done for "House Of Cards," Fincher will establish the tone and pass on helming duties to others, or if he will take on the whole thing himself. Surely this is something to look forward as we head into 2016.