Art: DC's Shazam as portrayed by JOHNNN CENAAA!!!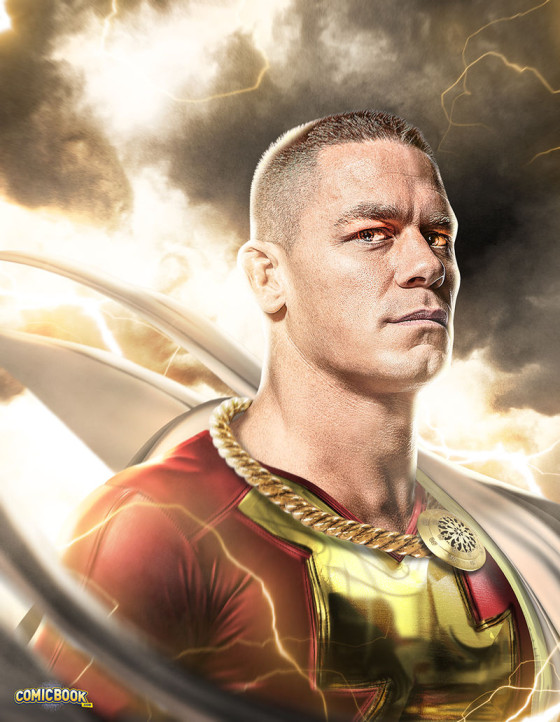 With the Rock's Shazam movie getting closer and closer, the hunt is still on for the film's protagonist. That's where we come in. When you think about it, there's really only a few choices who have the physique and charisma that one would expect from Captain Mar…err…Shazam.

We believe one of those choices should be none other than the 15x WWE World Heavyweight Champion, John Cena. Acting is not entirely out of Cena's wheelhouse. With a few movies under his belt and some TV appearances, Cena has shown versatility outside of the squared circle. He can play the tough action star, as seen in The Marine. He also has shown his comedic timing in films like Trainwreck (with Amy Schumer) and the upcoming Sisters film (with Tina Fey and Amy Pohler)

So we called our good friend Bosslogic up and asked him to help us visualize what we think the Master of Thuganomics would look like as Billy Batson's alter ego.