Blizzard's 'Overwatch' dropping Spring 2016 for PC, XB1 and PS4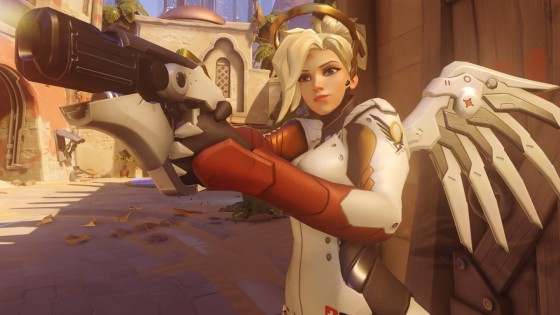 Man. Blizzard's Overwatch looks dope as fuck. But I'm simply not good at MOBAs, nor do I have the time to learn them. Does that mean I won't enjoy this game? I don't know. I suppose I'll find out when I (potentially) buy the game when it is released, come Spring 2016.
Overwatch, the team-based shooter from Blizzard Entertainment, is coming to PlayStation 4 and Xbox One in addition to Windows PC, Blizzard confirmed today. The game, described as Overwatch: Origins Edition in a pre-order promotion on Battle.net, is expected to arrive next spring.

According to the listing, Overwatch will be released sometime before June 21, 2016.

It's not clear yet what the "Origins Edition" designation means, but it could be Blizzard's way of describing the launch version of the game with a roster of characters that grows over time as new content is released. We've reached out to Blizzard for details on its plans for Overwatch.