Jason Aaron and Marvel announce new exclusive deal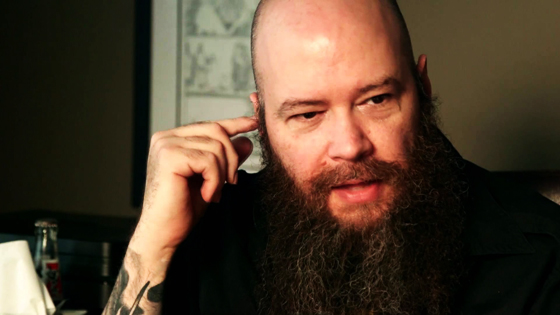 The exodus of talent from Marvel has been the realness as of late. That isn't do say they don't have talented writers, but rather that most of their "architects" (remember that shit?) have left for purely creator-owned ventures. And so while Jason Aaron will still be rocking Southern Bastards and other creator-owned titles, he'll also be working exclusively for Marvel (as opposed to like, DC, too?).
Marvel has announced that they have reached a new exclusive agreement with writer Jason Aaron. Currently, Aaron writes the flagship"Star Wars" series, which has proven to be a blockbuster series for the publisher; as noted in Marvel's press release, "Star Wars" #1 sold over a million copies. Marvel just launched a new "Doctor Strange" ongoing series from the writer last week, and Aaron's run on "The Mighty Thor" will continue with a new #1 issue later this fall.

"I've worked with Marvel for a number of years on a lot of different titles and had a lot of fun along the way, but right now I am seriously having the most fun I've ever had in my entire career," said Jason Aaron in the press release. "Between 'The Mighty Thor,' 'Doctor Strange' and 'Star Wars,' I have enough cool stuff on my plate to keep me happy for many many months to come."

Aaron's career with Marvel began in full in 2008 with runs on "Ghost Rider" and "Wolverine." Since then, the writer has turned in lengthy stretches on titles ranging from "Wolverine and the X-Men" to "PunisherMAX." Aaron was also the mastermind behind the 2014 event "Original Sin." He has been the writer of Thor's adventures since the launch of "Thor: God of Thunder" in 2012, a position he will continue to hold as part of the extended arrangement.

"Jason Aaron will continue to bring his big, bald beautiful brain to the Marvel Universe," added Marvel Editor-in-Chief Axel Alonso. "I can finally exhale."

The announcement comes after the departure of a number of high-profile and long-running writers from the publisher. Rick Remender announced he was taking a break from Marvelearlier this summer, a move Ed Brubaker made for himself last year. Jonathan Hickman is also taking a break from the publisher following the conclusion of "Secret Wars," a development hediscussed at this year's SDCC. Writer Kieron Gillen has also cut back his work with Marvel, focusing his efforts on Marvel's "Darth Vader" series and other creator-owned work.