'Jessica Jones' NYCC Poster: Alias Investigations At Your Service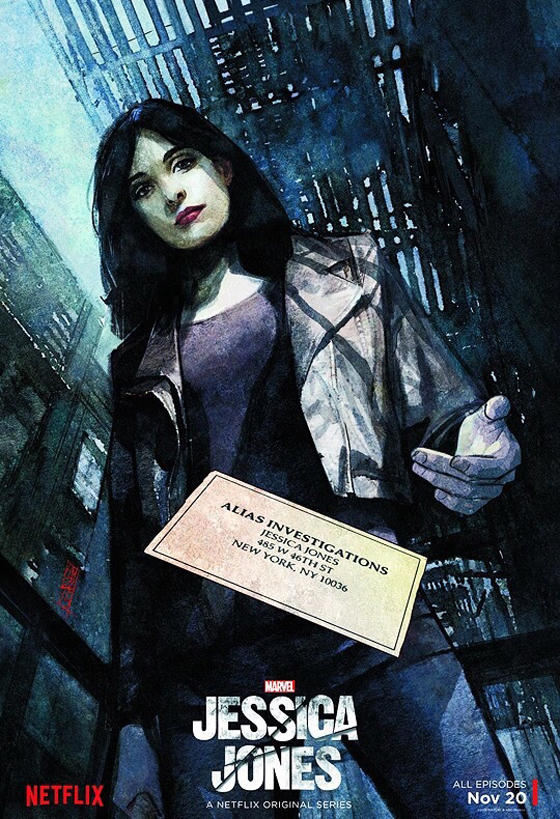 Oh yeah! Jessica Jones is a television show! It's arriving next month! Clearly, Marvel senses that I'm not alone in my lack of anticipation. They've been paving the dorkcultural psyche with marketing for the show lately, and here is hoping it pays off.
Marvel's Daredevil dripped red all over his Season 2 concept art poster, stylizing a Hell's Kitchen we know unique to the MCU, but Jessica Jones might attract a bit more attention. Marvel's down-and-out superheroine hands out a surprisingly real address in her first official poster, one New York Comic-Con attendees are bound to seek out.

Granted, we know Jessica Jones to occupy the same fictionalized Hell's Kitchen as Daredevil before it, the Netflix drama's comic-styled concept art poster sees Krysten Ritter's super-strong private-eye handing out the business card to Alias Investigations. One could actually look up the address to find a legitimate Hell's Kitchen intersection, though not one we expect Ritter to drunkenly brawl through anytime soon.