Steven Spielberg casting Olivia Cooke in 'Ready Player One' adaptation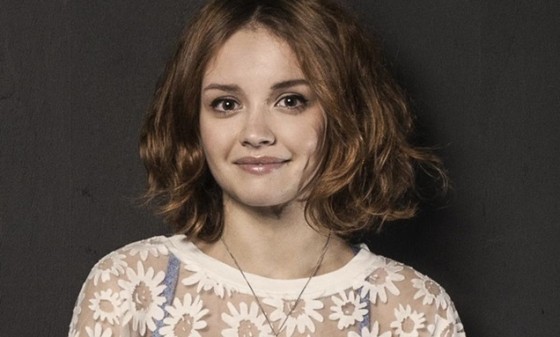 Ever since Steven Spielberg signed on to adapt Ready Player One its development has taken off like a mofuckah. The latest bit of news regarding the adaptation is the casting of Olivia Cooke. I am not familiar with Cooke, but I'm going to go ahead and trust Steven and his Alien-Filled Entourage with the casting choices.
Olivia Cooke, star of "Me and Earl and the Dying Girl," is in negotiations for the female lead in Steven Spielberg's "Ready Player One."

An adaptation of Ernest Cline's 2011 dystopian novel, the sci-fi adventure centers on Wade Watts, a teenager who plugs into a virtual world called OASIS. When the game's creator dies, Wade is swept up in a treasure hunt to acquire the designer's fortune.

According to The Hollywood Reporter, Cooke would play Wade's cyber-crush, the Canadian blogger Samantha Evelyn Cook/Art3mis. The actress, also known for roles on A&E's "Bates Motel" and in the horror film "Ouija," reportedly rose to the top of a shortlist that included Elle Fanning and Lola Kirke.

Zak Penn wrote the most recent draft of "Ready Player One," which is being produced by Warner Bros. and Village Roadshow Pictures.