Rumor: Marvel looking at Rebecca Ferguson ('Mission Impossible: Rogue Nation') for 'Captain Marvel'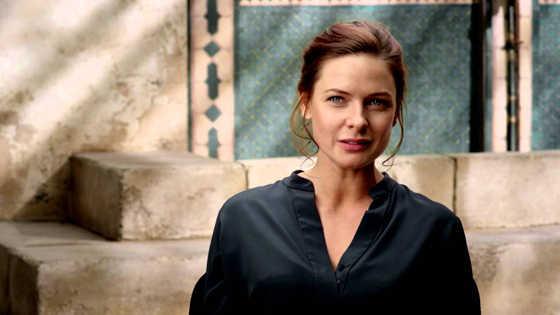 Man. Rebecca Ferguson was dope af in the dope af Mission Impossible 6: Rogue Squadron. So while she hasn't been a frontrunner (at least in the Internet Papers) for the role of Captain Marvel, I can definitely get down with this.
A new, unconfirmed report fromHeroicHollywood claims "Mission Impossible: Rogue Nation" star Rebecca Ferguson is currently at the top of Marvel Studios' list to play Captain Marvel in the character's solo film. However, the report notes that it is unclear whether an offer has been made or if talks have taken place.

Ferguson was recently on the shortlist for the part of Bella Donna in "Gambit," though she took herself out of the running for the film in order to star in "The Girl on the Train." She has already proved herself an action star by starring opposite Tom Cruise in this summer's blockbuster "Mission Impossible" installment.

"Captain Marvel" is slated to be Marvel Studios' first female-led film. The movie will follow Carol Danvers, an Air Force pilot who gets energy absorption and flight powers following an accident that infuses her with Kree DNA. There is no director yet attached.

Written by Nicole Perlman and Meg LeFauve, "Captain Marvel" is scheduled for release on November 2, 2018.