'Preacher' TV Adaptation Gets Official Poster and Release Month, May, 2016.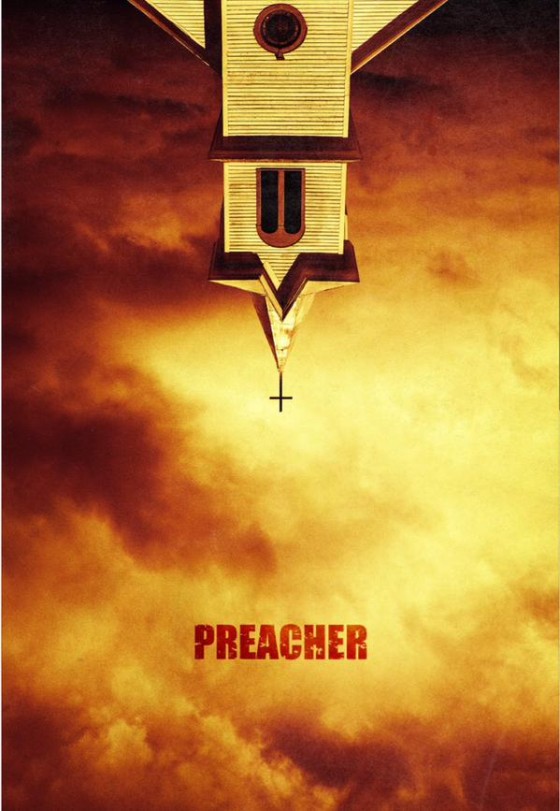 This Preacher poster is awesome. I hope the show is equally as awesome. Could it be as awesome? Yes! Could it not be? Yes!
Executive producer Seth Rogen dropped the first poster for AMC's "Preacher" adaption on Twitter, officially announcing the show's premiere month as May 2016.

Based on Garth Ennis and Steve Dillon's acclaimed comic, "Preacher" stars Dominic Cooper as Jesse Custer, Ruth Negga as Jesse's ex-girlfriend Tulip, Gilgun as his vampire friend Cassidy, Colletti as Arseface and Lucy Griffiths as Emily, a character created for the TV show.

Executive producer and co-director Seth Rogen developed "Preacher" for AMC alongside frequent collaborator Evan Goldberg, who also serves as co-director on the pilot. The pair also directed the feature films "This is the End" and "The Interview." "Breaking Bad" alum Sam Catlin, who wrote the pilot, will serve as showrunner.