'Wonder Woman' movie picks up "Interstellar' cinematographer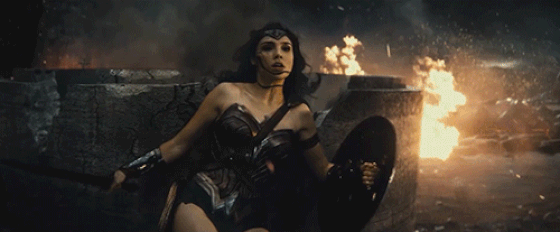 Holy futz. Wonder Woman has snagged Hoyte Van Hoytema as its cinematographer. Which means that this movie is going to be goddamn unflinchingly beautiful, regardless of its other qualities. This makes me very, very excited.
Hoyte Van Hoytema, the cinematographer for Insterstellar, Her, Let the Right One In, and Spectre (the next Bond movie), will employ his talents on theWonder Woman feature film slated to hit cinemas on June 23, 2017. That's quite an impressive list of film credits! Although no one has seen Spectre yet, who could deny that Interstellar, Her, and Let the Right One In look absolutely gorgeous from a cinematography perspective?

Wonder Woman is currently filming in Italy, according to Yahoo, specifically in the Basilicata region. Given the crew's proximity to the Temple of Hera (and other famous ancient ruins), it seems likely that these areas could serve as the location for Themyscira. What do you think?