'Captain America: Civil War' Set Photo: Winter Soldier & Falcon pounding the pavement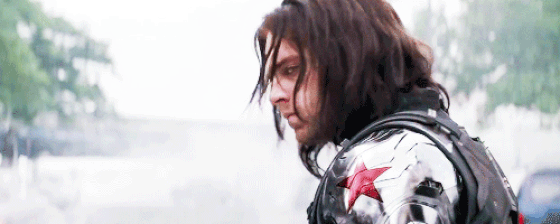 After the jump, cause spoilers.
German news site Bild.de has snapped an action-packed pic from "Captain America: Civil War's" Berlin set. The image shows Winter Soldier (Sebastian Stan) and Falcon (Anthony Mackie) in hot pursuit, running side-by-side.

The image confirms that Falcon is still sporting his Avengers suit in the film, which he previously wore at the end of "Avengers: Age of Ultron" and in his appearance in "Ant-Man." Bucky, however, is wearing a more casual riff on his all-black "Captain America: Winter Soldier" gear. The picture also implies that Bucky might shake off his Winter Soldier programming at some point to literally fight alongside each other. The article also notes that Scarlett Johansson (Black Widow) arrives on set today.