Zac Efron joining Dwayne Johnson for 'Baywatch' movie, which will be Rated R comedy.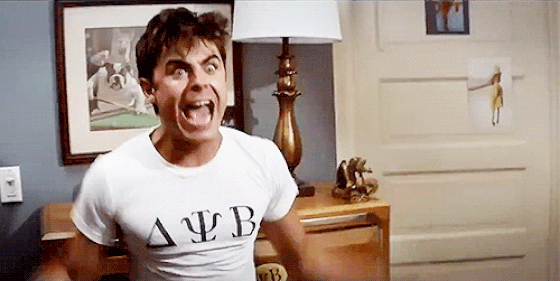 Listen. I know this probably makes me a sucker. I know! But I'm totally interested in some Hard-R, weird, meta-riff on Baywatch starring Zac Efron and The Rock. I just am! At the very least, it's going to be an absurd slab of beefcake on the screen for SAM-OMEGA (and me) to enjoy. She'll (we'll) be there for that.
We already know that Paramount's long-developing "Baywatch" movie wants to go down the route of Phil Lord and Chris Miller's fresh, funny and irreverent approach to "21 Jump Street." And it would seem they are truly committed to go down a similarly foul-mouthed, action-packed path.

Yesterday, THR reported that Zac Efron was joining the movie and that theSeth Gordon directed movie would follow a serious lifeguard and a young hotshot who team up to save a beach from a mean, 'ol oil tycoon. Okay fine, this isn't the kind of movie that needs a dense plot. However, the interesting thing is what Johnson tweeted, "Our movie will be big, fun and RATED R." So, yes, an R-rated "Baywatch" movie — who would've thought the David Hasselhoff vehicle would've spawned this?

Of course, it remains to be seen if this material works (Gordon is behind "Horrible Bosses" which had a great premise, but not quite the follow through) and more key, if Johnson and Efron have the comic chemistry to sell it. No release date yet for this but it's expected to drop in 2017.