'Metal Gear Rising' director wants to make a 'Kill La Kill' game. Yes. All the yes.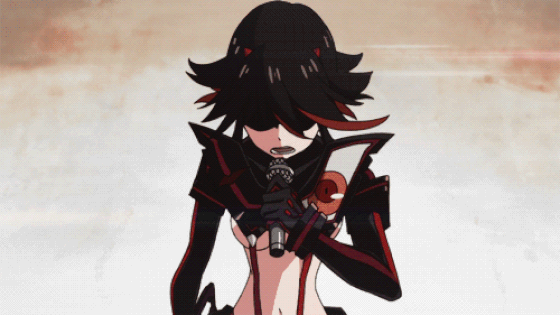 I'm not sure my rotting brain-stem and unworthy ocular-bits could handle a Kill La Kill game in the vein of Metal Gear Rising. But god dammit, I'm willing to put them to the test.
It was just a few short weeks ago at E3 when we first learned that the next project from Platinum Games' Kenji Saito would be a full-fledged Transformers action game called Transformers: Devastation. But with Transformers expected out in just a few months, one might wonder: What's next for the Metal Gear Rising: Revengeance director?

That's right: Saito's two frontrunners for anime-turned-games are Trigger Inc.'s 2013 action-comedy series Kill La Kill and the '90s manga Berserk, which is currently undergoing its second anime adaptation at the hands of Studio 4°C.

Whether Saito's desire will ever amount to anything real is anyone's guess — although it's worth noting that Platinum Games designer Hideki Kamiya's well-documented wish for the studio to develop a Star Fox game has come true, so it seems anything's possible.

For more from Saito, check out our in-depth video interview with him from E3 2015on Transformers: Devastation.