'Fight Club' Rock Opera coming courtesy of Julie Taymor, David Fincher, and Trent Reznor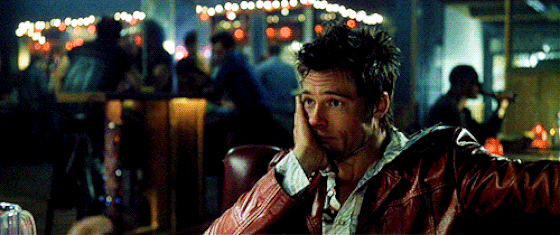 What the fuck is going on.
We're coming up on sixteen years since "Fight Club" arrived on the scene, going from controversial studio release to cult favorite to contemporary classic, and the novel's author Chuck Palahniuk has continued to find ways to expand upon his defining work. Earlier this year, he launched a comic book sequel series "Fight Club 2," and last week it was announced that David Fincher and Julie Taylor were teaming up to bring the story of dudes smashing the state by smashing each other to the stage with a rock opera adaptation. And it's getting a bit of a twist.

Jeff Goldsmith of the podcast The Q&A revealed on Twitter that Nine Inch Nails auteur Trent Reznor is also involved in this production. And it's not a big surprise: he's scored Fincher's last three films, so it makes total sense he would step in and presumably help find a new sonic palette for Tyler Durden vs. Tyler Durden.

That's about all the intel on the project at the moment. It's unclear how deep anyone's involvement is (Fincher is about to gear up to shoot "Utopia" forHBO, so one would presume he wouldn't be doing much beyond poking his head in), while Taymor will be looking to redeem herself after the disastrous "Spider-Man: Turn Off The Dark" fiasco from a few years back. All that said, there is possible potential here and one can't ignore this array of talent. Hopefully, more news will be on the horizon.