Rumor: Marvel looking at Rachel McAdams for 'Doctor Strange' female lead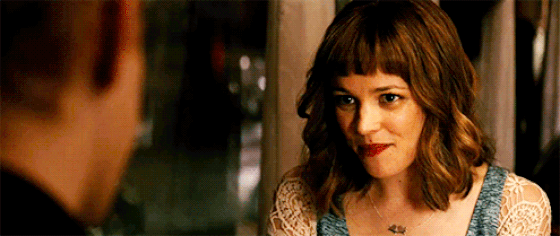 I dig Rachel McAdams' work. A lot. Whether it be The Notebook, Red Eye, Sherlock Holmes, or last year's A Most Wanted Man, I'm there. So fuck yeah, cast her in a movie in the MCU. I'm hype! Hyped! Hyper!
"True Detective" star Rachel McAdams has been offered an as-of-yet unnamed lead role in Marvel's upcoming "Doctor Strange" film, according to Heroic Hollywood.

Production for "Doctor Strange" is set to kick off in London this November, and the latest rumor pins McAdams as the female lead. Though the character hasn't been announced, it wouldn't be a surprise if she landed the role of Clea, the princess of the Dark Dimension and an occasional ally of Stephen Strange.

If she signs onto the film, McAdams will join a growing cast that includes Benedict Cumberbatch's Strange and Chiwetel Ejiofor's Baron Mordo. Tilda Swinton is also currently in talks to play the Ancient One, who — in the comics — was originally a mystic Tibetan mentor to Strange.

Directed by Scott Derrickson and starring Benedict Cumberbatch in the title role, "Doctor Strange" is scheduled for release on Nov. 4, 2016.