'The Force Awakens' News: Andy Serkis' Role Revealed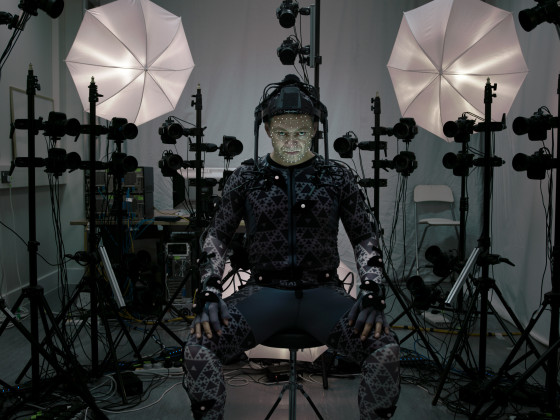 The Star Wars Overlords have revealed Andy Serkis' role in The Force Awakens. After the jump for the spoilerphobic.
We love hearing about all the new characters populating the new Star Warsuniverse in The Force Awakens! Now, we can add one more to the list – this one played by genre chameleon, Andy Serkis.

As reported by SuperheroHype:

Following the new character images that debuted earlier this month, Lucasfilm has revealed an all-new image of actor Andy Serkis in motion-capture gear and revealed that his Star Wars: The Force Awakens character will be called "Supreme Leader Snoke."

There aren't details about Supreme Leader Snoke beyond the above photo of Serkis doing some motion capture, but judging by the released photo, he looks sufficiently badass.

Which new Force Awakens character are you the most excited about getting to know?