Rumor: Elektra in 'Daredevil' season two, confirmed by audition tapes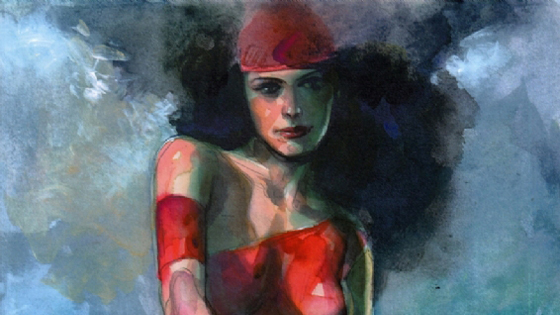 It's pretty much a fucking no brainer to bring Elektra in for Daredevil's second season. So, I'm glad that these purported audition tapes confirm that the writing staff is on the same level as me. You know, chubby, irrelevant blogger. But still. Solidarity among us.
Marvel's renewal of Daredevil Season 2 threw off projections of how Netflix's Defenders might unfold, but with ol' Hornhead given a bit more breathing room, Season 2 may yet dive into some fan-favorites absent from the first year. Elektra seemed like the likeliest of targets, and may yet have been confirmed for 2016 via leaked audition videos.

Twitter account Marvel_Spider tweeted out some since-deleted audition videos from actresses Shiva Kalaiselvan and Louisa Mignone (Wish You Were Here), both of which featured scenes of the character "Elise" interacting with a criminal first, and then a college-age Matt. Given the explicit Season 1 reference to a Greek love interest from Matt's college days. It seems more than likely Elektra would pop up in Season 2.

Thus far of Daredevil Season 2, we know that Rosario Dawson has been confirmed to reprise her role as Claire Temple, while Doug Petrie and Marco Ramirez will take over showrunning duties from Spartacus vet Steven S. DeKnight, with Drew Goddard remaining onboard as a consultant. DeKnight had previously spoken to the likelihood of including Elektra or Bullseye in any potential Season 2, wanting the first year to focus on Matt's conflict with Wilson Fisk (Vincent D'Onofrio).

It was about this time last year we first learned that Charlie Cox would take the title role, so might an official Elektra announcement arrive before long? Who should take the part, and what other famous Daredevil characters could pop up when Season 2 bows in 2016?