New 'Suicide Squad' pic shows how Joker got his Hot Topic Juggalo tattoos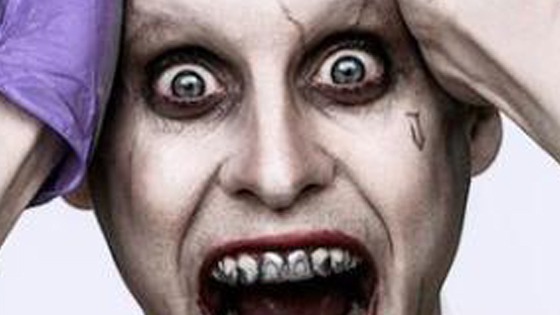 After jump because of like, you know, spoilers.
When we got our first look at Jared Leto's Joker from the Suicide Squad movie a few weeks ago, the internet was torn asunder by rabid conversation. The bulk of the dialogue was about those tattoos and whether or not Batman's arch-nemesis would ever get inked in the first place. Truth be told, it is hard to imagine a psychotic clown villain chilling in a Gotham City tattoo parlor for a few hours while he gets "Disturbed" inked on his skin. However, a newly leaked image reveals a potential origin for those tattoos and gives us another look at Margot Robbie's Harley Quinn.

As you can see in the image below, the ever-loyal Harley is wielding a tattoo gun and putting the finishing touches on her crazy "boyfriend"'s latest piece of body art.