Alex Garland's ('Ex Machina') next movie is 'Annihilation', starring Natalie Portman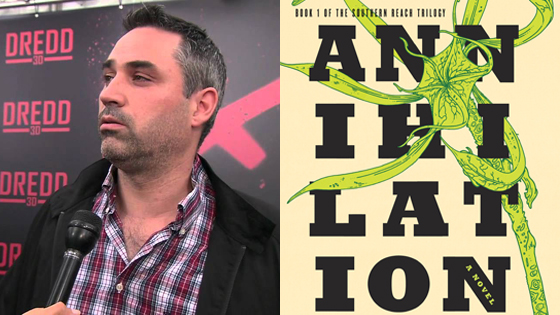 Fuck yeah! Alex Garland's Ex Machina is my fave of the year so far. Admittedly, I have seen very little. But even still. So seeing the guy get more work is a fucking boon, especially as we are more and more adrift in a monoculture homogenous stew that's beginning to depress even this thick foreheaded fanboy numbskull.
Well, that escalated quickly. Just this morning "Annihilation" might have been "Ex Machina" director Alex Garland's next project. Now, not only is it lining up to be his next picture, but a major star is ready to come on board.

Variety reports that Natalie Portman is early talks to join the movie. Based on the first book in a trilogy by Jeff VanderMeer, Garland's script regards a team exploring the mysterious Area X. "This group of women enter a sealed park to see what is going on inside, and it becomes this surreal sci-fi story that reminded me of this J.G. Ballard sub-genre I had grown up reading," Garland told Deadline. "We are literally in the process of setting it up, it's definitely spinning in the air at the moment."

Production must start by the beginning of 2016 for Portman's schedule to work, but we're sure everyone will do backflips to make that happen. The project is set up at Paramount with Scott Rudin producing. And since it's a team with four women and given the heat around "Ex Machina," a boatload of stars are apparently angling for roles, including Julianne Moore and Tilda Swinton.