'Avengers: Infinity War' going to be first movie shot entirely in IMAX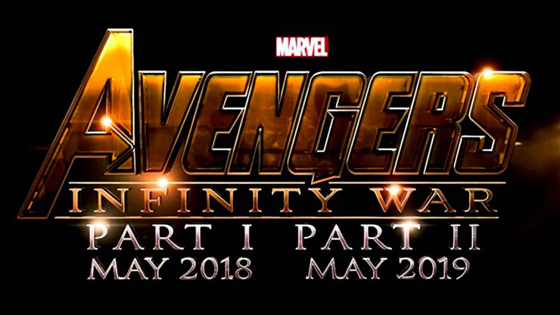 Go big, or go home, homie! With the Marvel Cinematic Universe trying to defeat the laws of thermal expansion (escalating stakes cannot continue forever), they are going to need to pull out all the stops for the next Avengers. And it looks like that applies even to how they're filming it.
Avengers: Infinity War, the two-part conclusion to the current Marvel Cinematic Universe, promises to be one of the biggest movie experiences in recent memory. And to make it even bigger, Marvel and Infinity War directors Joe and Anthony Russo have announced that both installments of the finale will be shot entirely in IMAX, a first for a Hollywood feature film.

Marvel, the Russos and IMAX announced the news this morning that Avengers: Infinity War will be shot using IMAX next generation digital camera — a customized digital version of ARRI's new large format camera, the Alexa 65. That's some fancy techno-speak, but know this: Avengers: Infinity War is gonna be BIG. Recently movies like The Dark Knight Rises, Interstellar, The Hunger Games: Catching Fire and the upcomingStar Wars: The Force Awakens have all shot select footage in IMAX, but Avengers: Infinity War will be the first ever to shoot the entire film with IMAX cameras (note: the former movies all shot on IMAX film, Infinity War will be shooting on IMAX digital).

Said the Russo brothers:

The intent with the Infinity War films is to bring ten years of accumulative storytelling to an incredible climax. We felt that the best way to exploit the scale and scope required to close out the final chapter of these three phases, was to be the first films shot entirely on the IMAX/ARRI Digital camera.