Marvel giving CM Punk writing duties on 'Drax' ongoing series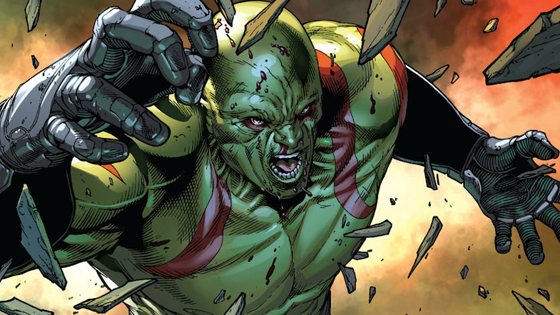 CM Punk has gone from writing installments in a Thor annual to getting his own ongoing series. The dude is quickly climbing the ranks of Marvel writers. Much like he did in #crappywrestlingreference but won't find himself doing in #crappyMMAreference, no matter how hard he tries! #CrapFinish
Wrestler-turned-comic author CM Punk will follow his story in "Thor Annual" #1 with his very own ongoing series. Marvel today announced at C2E2 that the soon-to-debut UFC fighter (and Chicago native) will be co-writing the adventures of the Guardians of the Galaxy's most vicious member, Drax. Punk's co-writer has yet to be named.

Coming in winter 2015, "Drax" will also be the first solo series for the green-skinned Destroyer. Details on the story are currently thin, though it's said to follow Drax from "the intergalactic octagon to the far reaches of outer space." Ed McGuinness has illustrated the cover for issue #1, and the interior artist is expected to be named soon.

Besides the "Thor Annual," CM Punk has also turned in a tale for DC/Vertigo's "Strange Sports Stories." "Drax" marks his first full-length, continuing story.