Marvel and Telltale Games teaming up for console game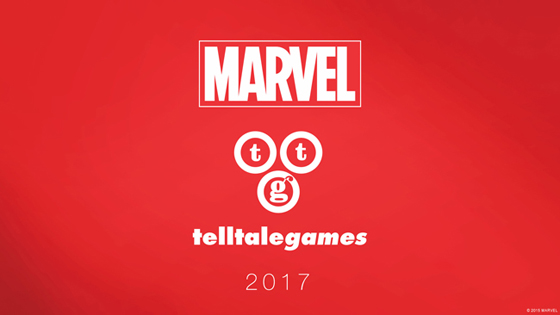 That…that's about the entirety of the news. I'm excited, though.
In 2017, Marvel Entertainment and Telltale Games will release an untitled console game, the gaming company announced.

"We've been busy," said Marvel Games executive producer Mike Jones via IGN. "It takes a long time to find the right partner. We have one special game we're excited about."

"If it doesn't turn heads, if it doesn't get you excited to talk with your friends, it's not a Marvel game. It has to command attention," he shared, referencing games like Spider-Man Unlimited and Contest of Champions as examples.

Telltale Games' past credits include "The Walking Dead," "Tales From the Borderlands" and "The Wolf Among Us," which is based on Bill Willingham's "Fables" comic book series.