'Star Wars: Rogue One' Casting News: Riz Ahmed, Sam Claflin in talks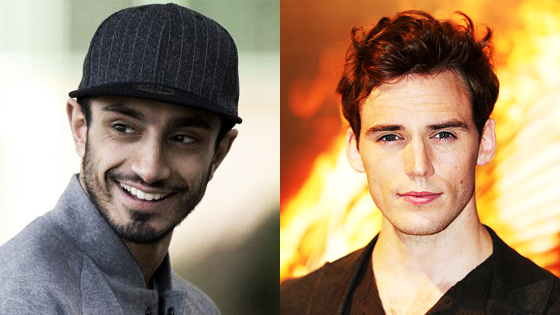 Riz Ahmed is a glorious, tragic motherfucker in Nightcrawler. Sam Claflin is a babe in The Hungee Games: Mockingfire Set Aflame. Now the two of them are in talks to join the Star Wars universe.
Spin-Off:
Sam Claflin ("The Hunger Games: Mockingjay — Part 1″) and Riz Ahmed ("Nightcrawler") are in talks to join "Star Wars: Rogue One," the first of the "Star Wars" anthology films, reports The Wrap.

According to the film's official logline, "Star Wars: Rogue One" follows "a rogue band of resistance fighters unite for a daring mission to steal the Death Star plans and bring new hope to the galaxy."  Claflin is currently the frontrunner for one of the more significant ensemble roles. There are no details on Ahmed's potential role.

If cast, Claflin and Ahmed will join Felicity Jones, who will star in the film. Ben Mendelsohn is also reportedly circling an unknown role. Garth Edwards ("Godzilla") is on board to direct.