Phil Lord and Christopher Miller working on 'Flash' movie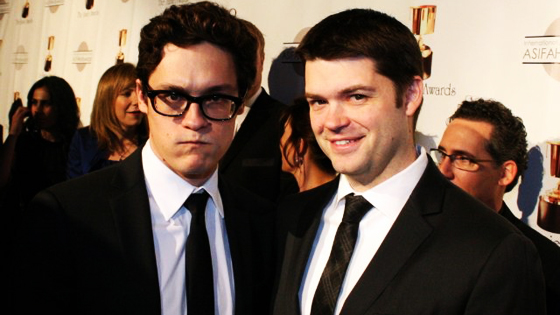 The fucking geniuses behind LEGO Movie and a litany of other projects are taking their talents to Flashville. And god dammit, I could not be happier with the news. The John Wick dudes, the Lord and Miller combo. Warner Bros. and DC are stocking up on talent.
Following a rumor from earlier this week that high-profile writing and directing duo Phil Lord and Christopher Miller were being pursued for Warner Bros. "The Flash" feature film,Deadline has word that the pair are indeed working on a treatment (early take on the film's story) for the DC Comics-based movie, though it's "up in the air" if they'll direct.

Lord and Miller wrote and directed 2014's "The Lego Movie" for Warner Bros., a major critical and financial hit that included LEGO versions of multiple DC Comics superheroes. Their other credits include "Cloudy with a Chance of Meatballs," "21 Jump Street" and its sequel "22 Jump Street."

"The Flash" film was announced in October of last year, and is expected for release in 2018. Separate from the popular current CW TV series — though based on the same DC superhero — the movie is slated to star Ezra Miller in the title role.