So Gnarl: Ms. Marvel and Thor headlining 'All-New, All-Different Avengers' team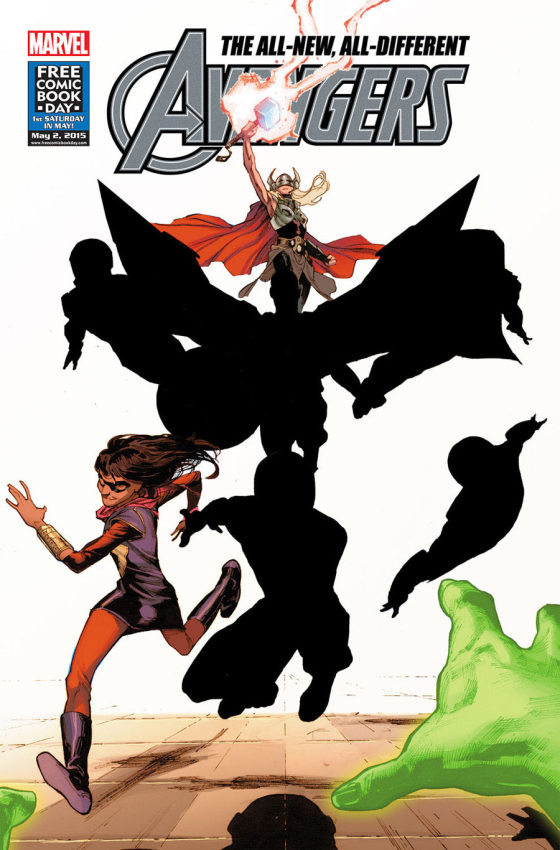 Fucking ballin'!
Marvel Comics has begun teasing its post-"Secret Wars" Avengers team with the release of redacted cover art for its Free Comic Book Day release.

Illustrated by Jerome Opeña, the cover features the new, female Thor and Ms. Marvel, racing alongside five blacked-out teammates as they prepare to do battle with what appears to be the Radioactive Man.

Initially teased when the publisher first announced its FCBD 2015 offering, the initial press release from Marvel stated, "It's your first taste of the all-new Marvel Universe as a blockbuster top secret Avengers creative team sets out on a new adventure that will have fans begging for more! Who will be Earth's Mightiest Heroes when the dust settles from SECRET WARS? Find out here!"

Marvel has not yet announced the story's creative team, but with five characters left to be revealed presumably over the course of this week, we're likely to find out who is involved sooner than later.