AMC's 'Preacher' adaptation casts its Arseface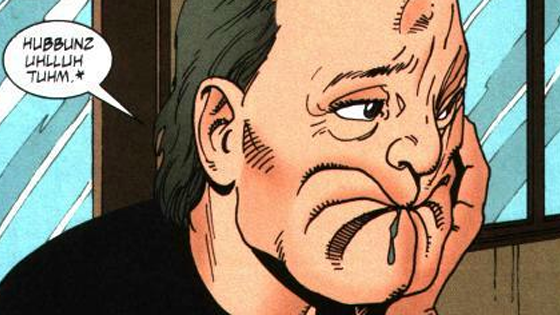 I love the fact that there is soon going to be a character on television named Arseface.
Add one more to AMC's rapidly growing "Preacher" pilot cast: 18-year-old actor Ian Colletti has been cast as Arseface, according to a Thursday afternoon report from Deadline.

Arseface is one of the most visually distinctive characters in Garth Ennis and Steve Dillon's "Preacher" comic book series, with a severe facial disfigurement following a failed suicide attempt. Here's the description of the TV character: "Even with his horribly disfigured face and severe speech impediment, Eugene's still the nicest kid you'll ever meet who really looks up to Jesse. Stomach-churningly difficult to look at, Eugene's the town's reviled Frankenstein's monster but that won't change his earnest, sweet and pure outlook on life. However, he is troubled by something terrible he's done in the past — something he fears may have turned God himself against him."

Colletti played the title role in 2013 film "Jimmy," and was a regular on last year's Fox series "Rake." He's the second actor announced as part of the "Preacher" pilot, following Wednesday's news that Ruth Negga, already known to comics-to-TV fans as Raina on "Marvel's Agents of S.H.I.E.L.D.," has been cast as female lead Tulip.
Not familiar with Ian Colletti. Are you? How do you feel about the casting?