'X-Files' revival is close to happening; two-season order get!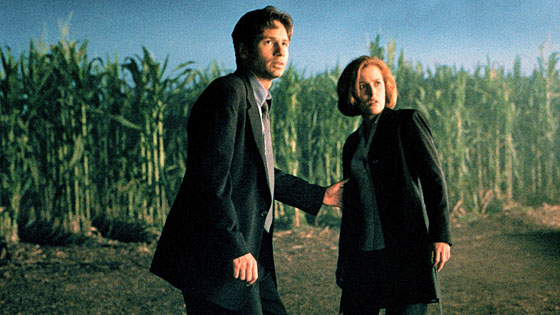 The Powers That Be are closing in on a two-season revival of one of my favorite goddamn shows of all time.
When the Fox network teased that it was interested in a revival for its '90s sci-fi heavyweight drama The X-Files, it opened up the web to talk from former cast members and writers. But it appears we're very close to confirmation from the network itself.

British web site TV Wise has a report up claiming that two major obstacles to bringing back Agents Mulder and Scully have been overcome. For one,the network is now on the same creative page with series creator Chris Carter on a story plan that can address lingering questions not answered in the show's run or its two movies. Second, scheduling issues appear to have been worked out with stars David Duchovny and Gillian Anderson.

If this proves true, the network is reportedly open to bringing back the show for a two-season run that would also bring back Mitch Pileggi as Director Skinner and a number of key writers from the original creative team.
Yes please. Yes! I love the idea of two shortened seasons. Keep it tight! And mysterious!