Dumb Speculation: Russo Brothers sign Sony deal; mayhaps rebooting 'Spider-Man'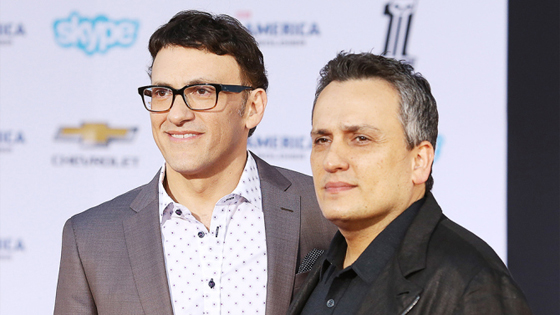 Maybe it ain't Drew Goddard rebooting Spider-Man? Maybe it's the Russo Brothers. Men behind Cap 2 and Cap: Civil War. You know, the movie everyone is sweating Spider-Man to appear in. Now they've signed a deal with Sony, home of The Spider-Men. Could these be the dudes to reboot Spidey?
This is interesting: Anthony and Joe Russo, the directors who did a great job with Captain America: The Winter Soldier, are directing Captain America: Civil War, and have been tipped as likely successorsto Joss Whedon for the Avengers series, have signed a first-look deal with Sony. The Russo Brothers Sony deal begins in April, and immediately conjures up speculation about possible ties between the Russos and Spider-Man. 

The Wrap reports. This is a three-year deal, and the window for it will already be one-third closed by the time Civil Warcomes out on May 6, 2016. The new Spider-Man is all but confirmed to appear in Civil War, though whether that will be the debut of the new Spidey actor and incarnation remains open to question.

At the end of 2014, leaked emails from the Sony hack revealed that the Russos said "a pity that negotiations with Marvel did not work" to Sony's then-chief Amy Pascal, and also that they reportedly confirmed a deal to direct Avengers: Infinity War Part 1 and 2 for Marvel while additionally offering to produce a new Spider-Man film for Sony. Given that things have changed with Sony since then, and obviously that a deal with Marvel did work out, we don't know what role the Russos will have in the Sony/Marvel plans. There was clearly interest on their part, however.
Just let us know, Marvel! Sony! We're entitled fanboys. Frankly I think Goddard or the Russo Bros would be fantastic choices.