Confirmed: Neill Blomkamp's next movie is his take on the 'Alien' franchise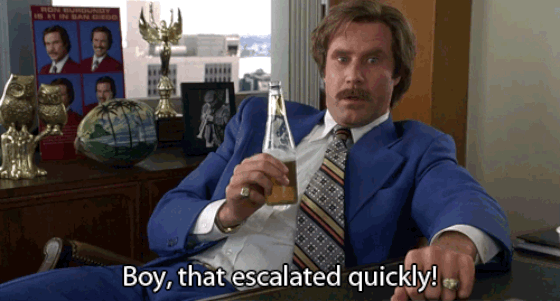 What a difference a week makes. We've gone from Neill Blomkamp being all like "Fox would let me make that Alien flick I pitched" to Neill Blomkamp…making that Alien flick he pitched. Dope!
Well, that turned around pretty fast. A month ago, "District 9" and "Elysium" director Neill Blomkamp posted concept art from the "Alien" franchise started by Ridley Scott. What was that all about? Was he just having fun? Nope, it was Blomkamp's dead-serious idea for an "Alien" film he actually pitched to 20th Century Fox.

"Basically, what happened was, when 'Chappie' got heavily into post-production, I could take my foot off the gas a bit. I was thinking about what I wanted to do next and I've been wanting to make an 'Alien' film for like years and years," he said about the genesis. And apparently Fox loved the idea and wanted to make the movie, but given Blomkamp's poor experience with studio franchises (he wasted several years developing a "Halo" video game movie adaptation that never came to pass) he seemed very hesitant and reluctant to jump in those waters again.

"Sometimes Hollywood just sort of gets to me. I love movies, but Hollywood itself is a difficult animal to negotiate. So, then I was like, if I don't do any, I should put some of this artwork out and that's exactly what happened," he said. "I'm the problem. Fox, they would make it. Like, tomorrow. They would make it."

So it sounded maybe like Blomkamp would take a few months or years of soul-searching, maybe do another self-generated original project before considering the "Alien" gig again. Well, nope. Tonight he posted on Instagram with an Alien xenomorph that you can see below. "Um… So I think it's officially my next film. #alien."
I'm very stoked for this. How about you?